Manhunt over: Man accused of killing Cpl. Eugene Cole captured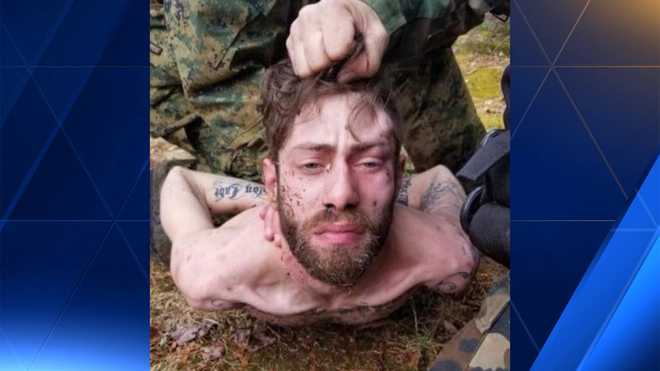 Manhunt over: Man accused of killing Cpl. Eugene Cole captured
NORRIDGEWOCK, Maine — After four days, the manhunt for John Williams, 29, is over.
Williams was wanted in connection with the shooting death of Somerset County Sheriff's Cpl. Eugene Cole.
Williams was found outside a remote camp off Route 139 in Norridgewock around 12:43 p.m. Saturday, police said.
A seven-member team comprising of members of the Maine Warden Service, Maine State Police, Fairfield police and the FBI took Williams into custody.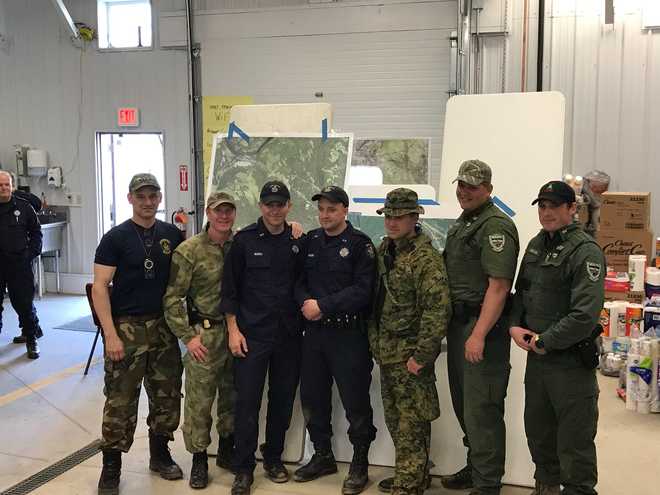 Police said during a news conference Saturday afternoon that Williams put up some resistance but was captured. Williams was taken away in Cole's handcuffs, officials said.

"I can tell you that I'm extremely relieved we have Williams in custody. I can tell you that I'm extremely saddened by the death of my deputy." Somerset County Sheriff Dale Lancaster said.

Williams was taken to the Waterville Police Department for questioning and will be brought to the Maine Correctional Center in Windham.
Police said he will likely make his first court appearance early next week.
Officials did not release specific details of Williams' arrest, saying "today is not the day" and those details will be released sometime next week.
Lancaster said they still don't know why Cole was killed and said it would be inappropriate to talk about it Saturday.
"Tonight the citizens of Somerset County can sleep well knowing that a dangerous man has been taken off the streets," Lancaster said.
Lancaster said Cole's family expressed their gratitude for all hard work of law enforcement and support from the community.
Lancaster also thanked the community for its support.
"Words fail us as we try to express our gratitude," Lancaster said. People filled the Norridgewock fire station with food and other items to support law enforcement taking part in the manhunt.

Officials said between 1 a.m. and 2 a.m. Wednesday, Williams shot Cole, then stole his fully-marked cruiser, drove to Cumberland Farms in Norridgewock and robbed the store.

Williams then fled the store in Cole's cruiser, officials said.

The cruiser was found abandoned on Martin Stream Road in Norridgewock just before 5 a.m.

Lancaster said Cole's body was found along Route 2 in Norridgewock at 7:15 a.m.

William was captured at 12:43 p.m. Saturday near a camp in a remote area off Route 139 in Norridgewock.

Cole's death is Maine's first fatal law enforcement shooting since March 1989, when Maine State Police Detective Giles Landry died during an incident in Leeds.
Williams has multi-state criminal history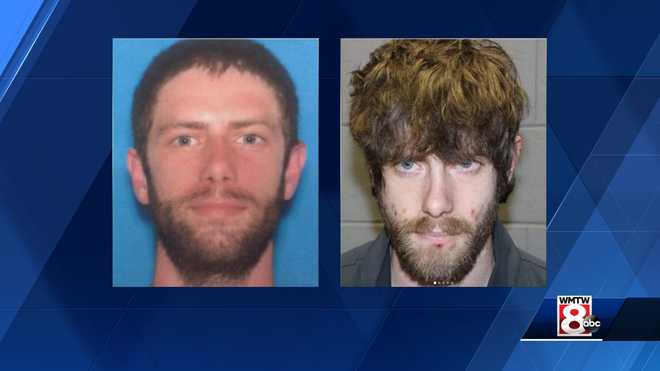 Maine State Police / WMTW
Law enforcement officials said Williams has arrest records in Maine, Tennessee and Massachusetts.
In Tennessee, he faced drug and drug-related charges dating as far back as 2008 and was revived from an overdose at least once, according to the Shelby County Sheriff's Office.
A clerk at Haverhill District Court in Massachusetts confirmed that Williams was scheduled to be in that court Wednesday on charges stemming from a
March 22 arrest on firearms charges after a crash on Interstate 495
.
He was charged with carrying a firearm without a license, improper storage of the firearm, possession of a large-capacity feeding device and negligent operation of a motor vehicle. He was free on $10,000 bail.
Cole was involved in a traffic stop that led to the
arrest of a woman described as Williams' girlfriend
on April 21.
Williams is expected to appear in court in connection with Cole's killing on Monday or Tuesday.