YouTube and Twitter followed Facebook, removing this video as it racked up millions of views.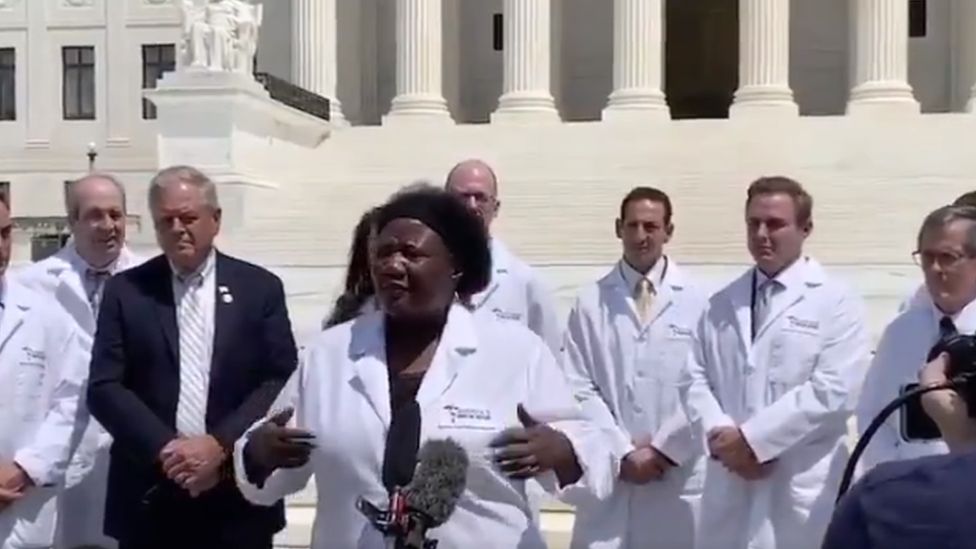 07/28/2020
(ANN)-Washington DC- Dozens of doctors delivered speeches in front of the U.S. Capitol on Monday to a small crowd, claiming that the coronavirus could be cured by Hydroxychloriquine Azithromycin and zinc and that widely accepted efforts to slow its spread were unnecessary and dangerous.
Donald Trump Jr. was left unable to tweet for 12 hours on Tuesday morning
after Twitter took punitive action on his account for tweeting the video. "This is a must watch!!! So different from the narrative everyone is running with!" Trump Jr. tweeted at 8:13 p.m. on Tuesday. Twitter's press account tweeted that Trump Jr.'s tweet broke the social media company's policy of "sharing misinformation on COVID-19."
YouTube and Twitter followed Facebook, removing the video as it racked up millions of views.
President Donald Trump also retweeted a clip of the video late Tuesday night. The tweet was later deleted, and no action was taken to his account.
Within hours, it had reached over 20 million Facebook users.
The event was hosted and funded by the Tea Party Patriots, a political nonprofit group led by Jenny Beth Martin, the group's co-founder, who spoke at the news conference.
The group, which collects funds through two nonprofit groups and a political action committee,
has raised
over $24 million since 2014 to support Republican causes and candidates.